Canvas Prints
Canvas Prints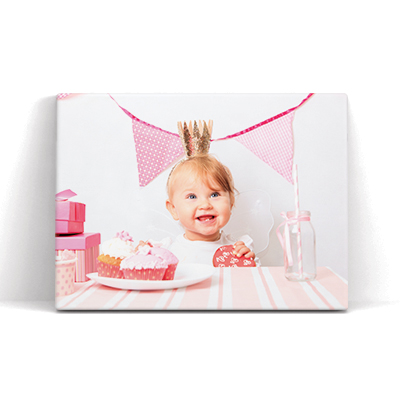 Canvas Prints
Arrange your digital photos into a dynamic collage to create a truly personal piece of art! You can add borders, backgrounds and embellishments to make it into a professional looking wall-hanging.
Choose from three canvas wraps:
1. Mirror – the edge of your photo is copied and printed on the canvas wrap (or edge of the canvas)
2. Gallery Wrap – your photo wraps around the frame of the canvas.
3. Colour Wrap – choose a colour for your wrap to match your room décor.
If you choose the gallery wrap for your canvas please check that the main subject of the photo is well within the centre of the page. This is to make sure they don't get wrapped around the edges of the canvas print. If you're not sure, it might be best to choose an alternative wrap.
These make an ideal gift for:
• Valentine's Day
• Mother's Day
• Father's Day
• Birthdays
• Anniversaries
• Christmas


Order Now